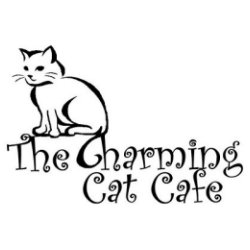 KITTY SAVE EVENTS
Adoptions
The Charming Cat Corner Vista Ridge Mall Lewisville, TX Mon-Sat. 11:00 a.m.-7:00 p.m.

Sun. noon-5:00 p.m.
Kitty Save is a 501(c)3 non-profit organization that relies on the generosity of its volunteers, public support, and donations. We have no paid staff. Our reward is seeing our wonderful creatures going home to their secure futures.
So you've found one of our cats to be so special and precious that you love it, but you cannot take it home. Maybe you already have cats at home. Maybe you have allergies. Maybe you cannot have pets where you live. Whatever the reason, we understand. In fact, we love to meet people who know how special God made all the cats of the world. There is nothing like Kitty Love.
We have a way for you to bond to any of our cats -- You can sponsor one. Every time someone sponsors one of our kitties, lives are changed. The special relationship you can develop with your sponsored cat is something that you will cherish in your memory forever. Sponsor a kitty now to help create real and lasting change in your life and in the life of one special kitty who became very lucky to have you thinking of it.
| | |
| --- | --- |
| How do I become a sponsor? | Please contact us directly about sponsoring a kitty. You may us or phone us at 214-728-2237. |
| My I select the cat to sponsor? | Yes, you may select any of our precious cats to sponsor. We would love for you to meet them. Visit them at The Charming Cat Cafe in Vista Ridge Mall of Lewisville. Or you can scroll through a list of cats we have posted to Petfinder.com. Visit our home page for the list. |
| How much does it cost to sponsor a kitty? | For $5 a month, you can contribute to the basic care for your sponsored kitty. You can support your sponsored kitty until it is adopted, which usually takes about three months but can take over a year. You decide how long you want to sponsor the kitty. You can also contribute more to the care. |
| How is my sponsorship contribution spent? | Your contribution covers basic care such as monthly flea preventative and measures to meet the health and nutrition needs of the kitty. We have found that the best way to provide care is to pool all the contributions and address the needs of the sponsored kitty by applying funds to vet care, supplies, and other ongoing expenses. |
| May I purchase special items for my sponsored kitty? | Of course! Although we may present your special items to your sponsored kitty, we cannot guarantee that his kitty pals won't share in the bounty. When your sponsored kitty is adopted, we also cannot guarantee that the Forever Family will take the item home. But we like our kitties to feel that they have their own collars, toys, and beds. Remember -- most kitties share. |
| May I sponsor a cat in someone's memory? | Blessings to you for thinking of such a wonderful contribution. If you like, we can attach a label to the adoption folder indicating that the sponsorship was in someone's memory. |
| Will my sponsorship participation be shared with the Forever Family? | Only if you wish it. We have a small document that we present to Forever Families who have adopted sponsored kitties. It expresses how much the kitty's sponsor cared about the kitty and that the sponsor wishes the family all the best. If you like, we can add your name and contact information to the document. It's up to you. |