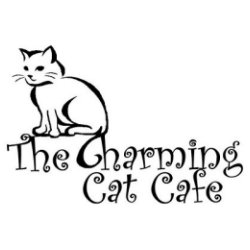 KITTY SAVE EVENTS
Adoptions
The Charming Cat Corner Vista Ridge Mall Lewisville, TX Mon-Sat. 11:00 a.m.-7:00 p.m.

Sun. noon-5:00 p.m.
Kitty Save is a 501(c)3 non-profit organization that relies on the generosity of its volunteers, public support, and donations. We have no paid staff. Our reward is seeing our wonderful creatures going home to their secure futures.
Kitty Save accepts returned adopted cats up to the one-year anniversary date of the adoption. We call these adopted cats our "alumni." You may contact us if the anniversary date has expired, but we will not accept even a returned alumni cat if we do not have the space or financial means to care for it. Please read the requirements under "To surrender a cat" in the information that follows.
Remember: When you return an alumni cat, you deny space to one at risk in a shelter, one that will probably be euthanized. For this reason, we ask our adopters to be very serious and committed about adopting. Adopting a cat means "for better or worse, in sickness and in health." Pet parents must be very certain that they have no alternatives other than to return a cat to us.
IMPORTANT NOTICE:
KITTY SAVE DOES NOT ACCEPT NON-ALUMNI CATS INTO ITS PROGRAM. AT THIS TIME, WE ARE AT CAPACITY
We accept animals only as we have the capacity to support them. That capacity includes foster home availability and financial resources. If either or both are unavailable, we cannot accept animals into the program.
Please note that it is our practice to rescue cats from city shelters. Those cats are homeless and at risk of euthanasia. Therefore, they are our priority and will be taken into the program before any cat surrendered by its owner.
To surrender a cat...
You must provide documentation that the animal is yours to surrender. This documentation may be veterinary invoices with the animal's name and description plus an address that matches the address on your drivers license.
You must provide documentation that the animal is current on vaccinations (Rabies and FVRCP at a minimum).
The FVRCP must be followed by a booster FVRCP, meaning that there is a 3-4 week lag between the first shot and the booster.
You must provide documentation that the animal has been recently tested for FIV and feline leukemia with negative results for both viruses.
You must provide documentation that the animal has been recently tested for worms, coccidia, and other intestinal parasites with negative results for the examination.
You must provide documentation that the animal has been altered (spayed, neutered) if it is older than four months.
You must complete a surrender form to be provided by one of our representatives.
We also ask that you make a financial donation toward the care of the cat while it adjusts to its new surroundings in preparation for being presented for adoption.
We will not accept cats that cannot be handled easily. We do not have the time or resources to rehabilitate them.
STRAY CAT
If you find a stray cat, please do your best to re-home it by posting "Found Cat" signs and by contacting your city animal shelter. People who have lost their cats usually look for signs and contact animal control to see if the pet has been picked up. If you try to give it to a rescue group, the cat will never find its family. Once again: post signs and contact animal control.
KITTENS
If you find kittens, please do your best to locate their mommy and watch them. Mommies often move their kittens. She may be enroute with another one. If you disrupt her move, she may abandon some of her kittens to save the others. If you have no plans to keep an orphaned kitten as your personal pet companion, then contact a rescue group immediately to work with them regarding the care and transfer of the kitten into an adoption program.