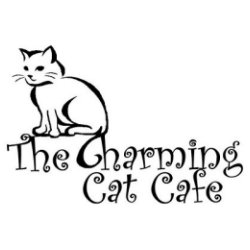 KITTY SAVE EVENTS
Adoptions
The Charming Cat Corner Vista Ridge Mall Lewisville, TX Mon-Sat. 11:00 a.m.-7:00 p.m.

Sun. noon-5:00 p.m.
Kitty Save is a 501(c)3 non-profit organization that relies on the generosity of its volunteers, public support, and donations. We have no paid staff. Our reward is seeing our wonderful creatures going home to their secure futures.
| | |
| --- | --- |
| Make a safe and secure donation to Kitty Save through PayPal. | |
These cameras function with very sensitive night vision. We leave low lights on in the residence rooms at night but the cameras are sensitive enough that you can observe even in such low lighting.

Powered by
This is one of the Kitty Save integration rooms. Because we are in full-throttle kitten season, we are using it to house kittens.
We opened a second kitten room.
The Common Room is where so many of our cats and kittens enjoy lounging and playing.
Many Kitty Save kitties enjoy the Victorian Parlor.
We often find some Kitty Save kitties lounging in the large cat trees in the lobby.
The Tropical Paradise room is where many cats go to relax and wait for visitors.